Consolidated Notice to the Profession Regarding the Operations of the Superior Court of Justice, Effective May 19, 2020
---
---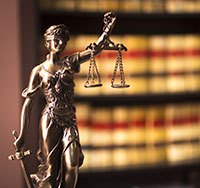 On May 13th, Chief Justice Morawetz issued a Consolidated Notice to the Profession regarding the operations of the Superior Court of Justice, expanding Court operations. The Consolidated Notice is effective May 19, 2020.
The Consolidated Notice consolidates previous Court Notices, supersedes notices issued between March 15, 2020 to May 5, 2020, except for the May 4, 2020 notice regarding the Small Claims Court operations, which continues to remain in effect, and is supplemented by new Regional Notices which provide for the list of matters which may be heard in each region. The Regional Notices are all available by link from the Consolidated Notice itself.
A summary of the matters which can be addressed in each region has been prepared by the Ontario Bar Association, and is available here.
In addition, on June 2, 2020, the Court issued a revised Notice Regarding the Suspension of Small Claims Court Operations. As of June 2, 2020, the Small Claims Court has started to schedule selected settlement conferences in non-urgent matters. These settlement conferences are to be conducted remotely. The Small Claims Court continues to hear urgent motions and urgent garnishment hearings by telephone or videoconference. Requests for urgent motions must be approved by a judge.
Lawyers: Keep Your Matters Moving as Best as You Can
The Consolidated Notice includes clear requirements for lawyers and parties during the suspension of in-court operations to "engage in every effort to resolve matters". For civil proceedings, this includes attendance at mediation "whether prescribed or not".
The Consolidated Notice also provides that:
(i) Counsel and parties are expected to comply with existing orders and rules of procedure to bring cases closer to resolution. The Court provides non-exhaustive examples. It states that "where it is possible through virtual means to comply with procedural timelines, produce documents, engage in discoveries, attend pre-trials, case conferences and hearings, and respond to undertakings, those steps should be pursued."
(ii) The Court further states that "Where COVID-19 has prevented lawyers and parties from fulfilling their obligations, they should be prepared to explain to the Court why COVID-19 has rendered compliance not feasible."
For criminal matters, the Consolidated Notice encourages judicial pre-trials on adjourned matters, and invites counsel to suggest "creative ways to resolve, streamline or move matters forward by remote or alternative processes" such as applications in writing, remote oral submissions, and even possibly evidentiary hearings by remote processes where appropriate.
The message from the Court is clear – lawyers are expected to work collaboratively to move matters forward as best as possible. For lawyers, this means:
– Checking in with clients, who may be affected by the COVID-19 pandemic, and working with them to assess their objectives and plans for moving their matter forward.
– Developing file management plans that account for potential COVID-19 related issues. practicePRO's Client Trial Preparation List can serve as a starting point. Include, for example:
Time to meet and confer with counsel regarding reasonable timelines to advance the matter.
Potentially longer timelines to receive client instructions, documentation or expert reports.
-Building in additional time for client meetings to discuss online procedures in addition to the case itself.
– Communicate. Communicate. Communicate. Document all key client instructions in writing. Keep clients apprised of the changing situations. Discuss the potential impacts with clients.
Please continue to monitor the Superior Court of Justice website for further updates.