The March 20th Order Suspending Limitations Periods
---
---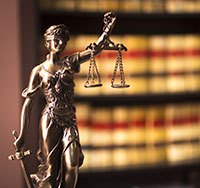 On March 20, 2020, the provincial government, through the Lieutenant Governor in Council, made an order under s. 7.1 of the Emergency Management and Civil Protection Act suspending limitation periods and procedural time periods (Order). The suspension is retroactive to March 16, 2020.
The Order applies to limitation periods and procedural deadlines that are established by Ontario statutes, regulations, rules and by-laws.
The Order does not apply to:
a) Deadlines or "limitations periods" set out in contracts: Some contracts impose deadlines for commencing an action. For example, this is fairly common in insurance policies.
b) Federal law or the laws of other provinces.
Consider Whether E-Filing is an Option
If you are handling a matter that may not have been tolled by the Order, and there may be an upcoming deadline, consider issuing a claim as soon as possible. Even when court offices are physically closed, certain courts have e-filing options. Consult court websites for COVID-19 Notices and Updates.
Continue to Monitor the Situation
Continue to monitor the situation for updates, and be ready to quickly issue actions if needed once the Order in Council has been lifted.