Court of Appeal for Ontario to Begin Hearing Appeals in Person
---
---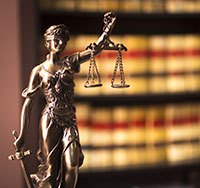 Beginning November 8, 2021, the Court of Appeal for Ontario will begin hearing appeals in person.
The Court will begin hearing criminal appeals and panel motions in person on November 8 and will begin hearing civil appeals and panel motions in person on November 15.
Inmate appeals, single-judge motions, purge court, and status court will continue to be heard remotely until further notice.
Parties will have the option of attending in-person appeals and panel motions remotely using a Zoom link, which will be provided to them.
In-person attendance will be limited to counsel and self-represented litigants. Observers, including clients and the public, will be able to observe remotely by Zoom.
For health and safety reasons, the Court had been hearing appeals remotely by Zoom throughout most of the COVID-19 pandemic. Based on public health advice the Court will resume hearing appeals in-person with appropriate health and safety measures in place. The Court continues to receive regular public health advice and will, if advisable, return to hearing appeals remotely.
For more information, please review the Court's Protocol for In-Person Hearings During the COVID-10 Pandemic at this link and the Court's Consolidated Practice Direction Regarding Proceedings During the COVID-19 Pandemic at this link.