Construction Law Resumption of Limitations Periods and Practice Management Tips
---
---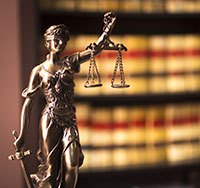 While they were initially caught by the general suspension that was retroactive to March 16th, the suspension for matters under the Construction Act was lifted for all matters on and after April 16, 2020. In effect, limitation periods were suspended from March 16, 2020 to April 16, 2020. Time ran again on April 16th, with the same time to meet deadlines as there had been on March 16, 2020: See s.7.1(6) of the Emergency Management and Civil Protection Act.
If you are handling a construction law matter such as a lien:
Consider registering the lien online or giving the lien to the owner, as required by the Construction Act, as soon as possible to ensure that you do not miss the applicable limitation period (i.e. preserving).
If the lien was registered on title and not vacated, a certificate of action must also be registered. The certificate of action can be issued online along with the statement of claim (i.e. perfection).
You will need to meet all procedural deadlines under the Construction Act.
Follow court notices, and if you cannot file a trial record in person or electronically, contact the court to seek directions.
Consider seeking the consent of counsel to bring a motion in writing or other procedural concerns.
Note that the action must be set down for trial within 2 years or an order for trial must be obtained within 2 years of the commencement of the action.
See practicePRO's Construction Lien Flowchart and Limitations and Notice Periods resource to help you meet all key deadlines.