Superior Court of Justice June 25th Notice to the Profession, Litigants, Accused, Media and Members of the Public
---
---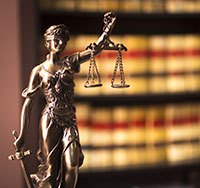 On June 25th Chief Justice Morawetz issued a further Notice to the Profession regarding the phased reopening of courtrooms.
The Superior Court of Justice continues to hear matters virtually, as set out in the May 13, 2020 Consolidated Notice to the Profession.
In addition, the June 25th Notice advises that 56 courtrooms are expected to open on July 6th. Further courts will be made available on September 15 and November 1, 2020. The Notice includes a list of the courtrooms across the province which are expected to be available to the Court on July 6th. The Notice also provides an overview of the precautions being taken to protect the safety of all attending.
For civil and family matters, lawyers will need to review local practice directions.
For criminal law matters, the Notice further adjourns all appearances previously scheduled for March 2020 through August 2020 to dates in September 2020, subject to the Court ordering otherwise.
Lawyers appearing at courthouses are to arrive at least 30 minutes early. The dress code is business attire, and the requirement to gown is suspended.
As the Courts prepare to re-open, it is important that lawyers continue to actively manage their files. See our practice management tips for keeping your matters moving forward.
Please continue to monitor the Superior Court of Justice website for further updates.