Managing Litigation Matters During COVID-19
---
---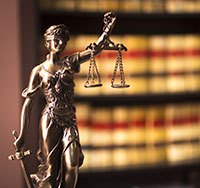 In this unprecedented time of change, you and your clients may be experiencing significant disruptions to normal business. As individuals and businesses adopt physical distancing and certain courts and tribunals have suspended all or certain operations, it is important to discuss the fluid situation with clients and develop strategies to adapt where possible. At the same time, you will need to recognize that advocacy at this time requires flexibility and adapting to new challenges. Certain tasks may take longer to complete. It may be difficult to obtain client instructions in a timely manner. Working remotely may lead to decreased productivity. Continue to manage your files to the best of your ability, using these tips:
Triage
Keep a file list, and triage based on urgency. Determine whether there are existing Court orders, rules or timetables in place which should be amended.
Communicate with your clients
Reach out to your clients to advise them of your practice status, any changes in how they may contact you, and changes to court processes.
For telephone meetings, consider reviewing this LAWPRO Magazine article on telephone skills for lawyers.
For video conferences, consider using this practicePRO checklist to guide your meeting.
Discuss with your clients the status of their matter, and potential impacts that COVID-19 may be having on them, and on their objectives. For certain clients, COVID-19 may significantly change their needs and their litigation objectives.
Document your discussions with your clients. Send them a summary of your discussions and your instructions for moving forward. This will ensure you are on the same page, and protect you against potential claims.
Continue to communicate with your clients on a regular basis, and when there are developments so that they are aware of the status of their matter.
Limitations
On March 20, 2020, the provincial government, through the Lieutenant Governor in Council, made an order under s. 7.1 of the Emergency Management and Civil Protection Act suspending limitation periods and procedural time periods. The suspension is retroactive to March 16, 2020. See our related post on this topic. Note that the suspension of limitation periods does not apply to contractual limitation periods or deadlines, or to federal law or the laws of other provinces.
For matters requiring a Court attendance
Follow Court Notices. Work with counsel collaboratively to assist the Court to the best of your abilities. For an overview of the Superior Court of Justice regional hearing availability, please see this post.
File management plans
Develop a revised file management plan. You can build new or revised file management plans based on this LAWPRO template. When considering timelines on your files, consider building in a contingency for potential business interruptions. Also consider that COVID-19 may have impacts not only on the parties, but on others such as witnesses, and experts. Consider contacting experts, third party suppliers and others to determine how their situations may affect your current file management strategy.
Keep monitoring Court websites for further notices, Avoidaclaim.com for fraud warnings and further updates, and visit practicepro.ca for resources and practice management tips.